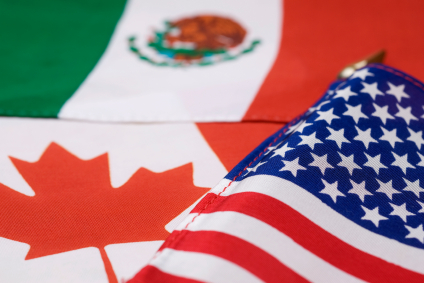 Canadian citizen professionals often find themselves in a bit of a quandary when initially researching the various U.S. immigration work visa options available to them. Assuming that they are not transferring from a Canadian company to its U.S. office, and therefore the L-1 visa is not available to them, Canadiancitizen professionals typically find themselves contemplating the TN visa and H1B visa and the differences or similarities between the two.
TN Visa Overview
The TN Visa is a nonimmigrant work visa for professional workers who are citizens of Canada and Mexico and whose specific occupations appear on the schedule created by NAFTA (Appendix 1603.D.1 of NAFTA). Please see the following link for an overview of the specific occupations and required education and/or experience from the schedule created by NAFTA: TN Occupation List. The TN visa is particularly beneficial for Canadian citizens as they can process their applications directly at a port of entry without obtaining prior USCIS approval or without going to a consulate for a visa stamp.
H1B visa Overview
The H1B Visa is a nonimmigrant work visa under the Immigration & Nationality Act, section 101(a)(15)(H), for professional workers from all over the world that allows foreign nationals to be temporarily employed in the U.S. in a specialty occupation. A specialty occupation is defined as requiring theoretical and practical application of a body of highly specialized knowledge in a field of "human endeavor." Some common occupation categories are as follows: computer and internet technology, marketing, law, accounting, finance, mathematics, architecture, engineering, sciences, medicine, education, business, arts, public relations, various technology fields, fashion, etc. With the exception of fashion models, the H1B visa requires at a minimum the attainment of a bachelor's degree or its equivalent and state licensure if required.
TN visa v. H1B visa
When deciding between the TN visa and the H1B visa, a Canadian citizen may want to consider the following details.
Visa Duration: H1B visa is granted in three year increments for a max period of six years (unless a labor certification has been pending for at least one year or he/she has an approved I-140). Thereafter, an H1B visa holder must leave the US for at least one year in order to avail himself or herself of more time on the H1B. In addition, any time spent on the L-1 Visa is also counted towards the six year period. TN visa is granted in three year increments for an unlimited period of time.
Ease of Obtaining: The H1B visa can only be obtained after an employer files a Labor Certification Application and submits a lengthy I-129 application to USCIS regarding the details of employment. The TN Visa can be obtained directly at a port of entry with a detailed letter from the employer concerning the position and evidence from the Canadian citizen concerning how he or she qualifies for the position.
Timing - Initial applications: Unless the H1B employment will be at a non-profit research organization or a university, you can only initially apply for the H1B visa on April 1st. You can apply for a TN visa anytime during the year.
Start date - initial applications: Unless your H1B employment will be at a non-profit research organization or a university, you cannot start working any earlier than October 1st, following the April 1st application date. You can start working in the TN status as soon as your application is approved at a port of entry.
Quotas/Lotteries: The H1B visa has a max quota of 65,000 every year for the regular category and 20,000 for the master's degree category. When this cap fills up as it always has in recent prior years, there is an H1B visalottery. The lottery means that some people who apply and qualify for the H1B visa will not get it due to the large number of people applying, as some applications will not make it through the lottery. There is no quota or lottery at all with the TN visa. If you apply and qualify and have presented a professionally prepared application then you will receive the TN visa (also assumes you don't have any grounds of inadmissibility).
Government Filing Fees - Initial applications: At a minimum, the H1B filing fees are a total of $820 for those who will be working at a non-profit research organization or university. At a maximum, the H1B filing fees are a total of $2,320 for those who are working at a company with more than 25 full-time employees. This doesn't include the $1,000 for premium processing. The TN visa has a government fee of $56.
Renewals/Extensions: Unless a Labor Certification Application has been pending for a year or more or you have an approved I-140, the H1B visa can only be renewed for a max of six years. In theory, the TN can be renewed indefinitely.
Dual intent: The H1B visa allows for dual intent, which means an individual in H1B status or an individual applying for an H1B visa can have immigrant intent, i.e. they can have intent to reside permanently in the U.S. and apply for a green card. One cannot have an immigrant intent when either applying for the TN visa or while in TN visa status.
Transition to a Green Card: The transition to a green card can appear at first glance to be problematic for a TN visa individual because of the fact that the TN visa doesn't have dual intent, unlike the H1B visa status. However, there are ways around this issue without transitioning to the H1B visa status. One of the ways which has been successfully used by many individuals is to consular process their green card in Canada as opposed to adjusting their status in the U.S. If one is in the H1B status, they can adjust status topermanent residency inside the U.S.
Conclusion
As you can see from the above, the TN visa is quite favorable to Canadians who fall within one of the occupation categories of the visa. For the most part, it's much more sensible than the H1B visa. One of the only few perceived advantages of the H1B visa is the dual intent aspect, but, contrary to popular belief, one can properly navigate the dual intentissue in the TN status with the assistance of effective and experiencedlegal counsel.