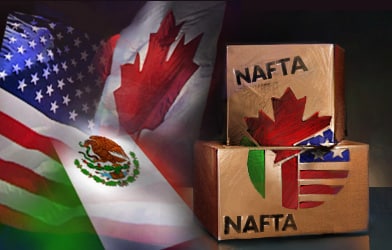 India -The land of many mysteries is one of the most popular tourist destinations in the world. People from across the globe come to India to enjoy an exciting and fulfilling vacation. India is a potpourri of many cultures and religions. Home to many religions, languages and ethnicity India proudly calls itself Unity in Diversity. Indian geography is as varied as its culture. On the north it has the Great Himalayans, in the south it has serene backwaters and beaches, in the west has beautiful deserts and east have mesmerizing tea plantations and hills.
To get the essence of Indian culture and history you must undertake the famous triangle tour which covers three of the most famous cities of India- namely Delhi, Jaipur and Agra. Delhi the capital of India is mix of old and new. Delhi has been the throne of many kingdoms. Old Delhi area still has the old world charm of Mogul era. It has Jama Majid, Lal Qila and much other famous Mogul architecture. Other famous sightseeing options are India Gate, Lotus Temple, Qutumb Minar, Humayuns Tomb, and Birla Mandir etc. Modern Delhi also has many swanky malls and buildings where you can get everything under sun. Shopping in Delhi is an indulging activity. The famous Janpath market attracts many tourists. Sarojni Nagar, Lajpath Nagar and Palika Bazaar are other famous shopping centers.
Jaipur is the capital city of Rajasthan and is also famous as the pink city. Jaipur has a royal history which is still visible in the architecture and culture of the city. Jaipur is famous for its majestic palaces, royal forts and colorful culture. The city has many famous buildings and forts like Jal Mahal, which was constructed as a recreational centre for the royals of Jaipur. Hawa Mahal popularly known as The Wind Palace is a mesmerizing building which gives a bird eye view of the whole city. Amer Fort, City Palace, Jaigarh fort, Jantar Mantar and Nahargarh Fort are other famous architectural marvel in Jaipur. You also must see Sisodia Rani ka Bagh, Govind Ji Temple and Birla Temple. Shopping in Jaipur means a lot of color and vibrancy. You can get handicrafts items, chunri and jewelries. Food in Jaipur is really delicious and spicy. Enjoy Dal-Bati Churma, Gatte ki Sabzi and Kulfi in Jaipur restaurants.
Agra is world famous for Taj Mahal. Built by Emperor Shah Jahan in memory of his late wife Mumtaz Maha, this building is known as the Symbol of Love. It took more than twenty years to construct Taj Mahal. White marbles were brought all the way from Rajasthan to coinstruct Taj Mahal. Other places worth visiting in Agra are Sikandra and Fatehpur Sikri both built by the great emperor Akbar. Chini ka Roza, Itmad-ud Daula, Dayal Bagh, and Mariyam tomb etc. Shooping in Agra is fun. You can get mini Taj Mahals as souvenirs, handicrafts item made by local artisans. Food in Agra is Mogul cuisine which is non-vegetarian based. But vegetarians also have a lot of options to choose from. Agras Panchhi Petha is the most popular sweet shop in Agra.
The three cities are crown of Indian tourism. All three are well connected by air, rail and roadways. There are many tour packages available which specifically cater to theses three cities. April to October is the best time to plan your trip for the trilogy.